| | |
| --- | --- |
| Hello! Welcome to my blog! My name is Drew Beamer, and I'm a teenaged birder from San Diego county. I've been birding since May/June 2015, and since then I have seen over 500 species of birds. I originally started this blog as a supplement to my photography-based Instagram page, which can be found at @crazed4birds (linked). I really have enjoyed birding since I've started, and really, it's the balance in it that keeps me engaged with it. To me birding can be peaceful yet exciting, satisfying but frustrating, and something where you can be focused but mindless at the same time. Granted, birding can be unpleasant; from sitting in a blind in the pouring rain on the plains of Wisconsin to see a Prairie-Chicken "lek" (super fun, would recommend), to feeling your stomach starting to churn while bobbing in the waves a few miles offshore on a pelagic, looking for shearwaters and pelagic species. However, in my case at least, for every one of these less than enjoyable experiences, there's one just as fun. I've found that through birding, I've gained will-be lifelong friendships and memories that I would otherwise not have made. That's the thing about the birding community, it's very accepting no matter what your level of experience is. To continue, my travels since 2015 have taken me to two continents, three countries, 11 U.S. States, and more counties than I care to count here. I find it incredible that I've grown this much both as a birder and a photographer since I first started with a "bird project" back in 7th grade. ​ | |
My goal through this blog is to a) inspire more people to just go out and even just try birding for a few hours, and b) create a "journal" of sorts to remember trips (and just memorable days birding) from the past, and to be able to share said "journal" with the world. To elaborate more on Point A, I would have never been inspired to try birding out if it weren't for a school project. I think that the more people who know and try out birding for a few hours to a day, the larger the birding community will grow.
​

Powered by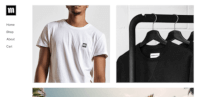 Create your own unique website with customizable templates.