As is usual with birding, an early wake-up time seems to always be required. For this first day of camp, I was up and out the door at 5:00, to be at the airport by 5:30, and to then catch my 6:30 flight to Vegas. In Vegas, I had a two-hour layover, where I had to navigate aisles of gambling machines to get to the next flight, a direct to Tucson. I arrived in Tucson at around 10:30, where I soon managed to find Michael O'Brien, one of the tour leaders that I would be with for the next one and a half weeks. I grabbed my surprisingly light duffle bag and found the other campers, several of whom I knew from previous camps, as well as online connections. It took a bit for the final campers to arrive from the east coast, but soon enough we were able to all walk to the vans for a more formal introduction and icebreaker. My first bird of the trip was the ever-common House Sparrow, but that was quickly followed by Verdin, Eurasian Collared-Dove, and a high-soaring Swainson's Hawk. By now, it was around lunchtime, so we went to the nearby Wendy's to get some food before heading up Mt. Lemmon. This might have been the most productive parking lot I've ever been in, producing birds such as Cactus Wren, Broad-billed Hummingbird, Hooded Oriole, and Cassin's Kingbird (a lifer for many in the group).

After this quick stop for lunch, we got back on the road and started to drive up toward our campground at Rose Canyon and Lake. We pulled off on the way up the mountain range at Babad Do'ag Vista, where we saw a few new species for the trip, such as Black-throated Sparrow and Brown-crested Flycatcher. There were no other stops until we reached the campground, and while Michael checked the group in, we found the first Yellow-eyed Juncos for the trip. A bit more birding around the campground yielded Southeast Arizona specialties such as Painted Redstart, Olive Warbler, and Hepatic Tanager. After a relatively successful evening walk, we had some dinner before going over the checklist for the day. It had been an incredibly long day for some of us, and there was an early wake up the next day, so most of the group was in bed by 9:00. As soon as Matt, Oliver, and I got to our tent, we started hearing the faint whistling of an owl in the distance. I recognized this to be a Whiskered Screech-Owl, the first of the trip, and a lifer for me. After listening to it for quite a while, we decided to go to sleep, for there was another long day ahead of us.

​
Powered by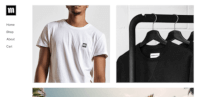 Create your own unique website with customizable templates.