With no images to show for it, this will be a mainly text-based post (with one audio).

The canyon next to my yard has been growing increasingly birdy ever since construction has died down. I sometimes like to go outside just to see what I can see, and have had more-and-more success. A two nights ago, I decided to head out, as it is starting to become the season where nightjars will sing. I had also heard a Barn Owl recently and wanted to see if that bird had stuck around. Right as I stepped outside, I heard the distinctive "tinkling" noise they give, followed by a very loud screech. I look directly up, and in the dim light that seeps out of the house, the bird was circling, my second time ever seeing the species, and first time this year. It continued to circle until it flew out of range, but before long I heard it calling with another Barn Owl. Two in my yard at once! About then I heard the first of several Common Poorwills. I immediately tried to see it's glowing eyes in my flashlight, and succeeded after numerous attempts. The poorwill kept coming closer and closer, and I eventually lost sight of it as it flew into a bush. I turned my light off, and just then the bird flew about two feet in front of me causing me to almost fall into a succulent/cacti like thing (with spikes). Although my leg was scraped from the incident, it was really cool. A few more started to call and I ended with a total of four on the night. Overall a pretty good night for nocturnal birds in my area.
Powered by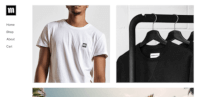 Create your own unique website with customizable templates.